Ventilation (Firefighter I, Chapter 15) - Putney
Location: Putney Fire Department
Date: March 13, 2017 from 1800 to 2200 (classroom) and March 19, 2017 from 0800 to 1700 (practical)
Application Deadline:  February 28, 2017
Students must attend both the classroom and practical sessions.
Pre-registration is required by submitting a completed General Admission Application to the Vermont Fire Academy by the application deadline.
This course explains the purpose and importance of ventilation.  It describes when to perform ventilation, where to ventilate, and how to perform ventilation operations, and stresses the importance of coordinating ventilation with other fire suppression activities.  Topics include fire behavior and building construction as it relates to ventilation, how to perform the various types of ventilation within a structure, and the effects of ventilation on heat, smoke, toxic gasses, and fire development.  This course includes skills practice including negative-pressure ventilation, positive-pressure ventilation, hydraulic ventilation, roof ventilation with a power saw, and performing readiness checks on power saws.
Prerequisites:  None
Minimum Age:  18 years
Personal Protective Equipment and SCBA are required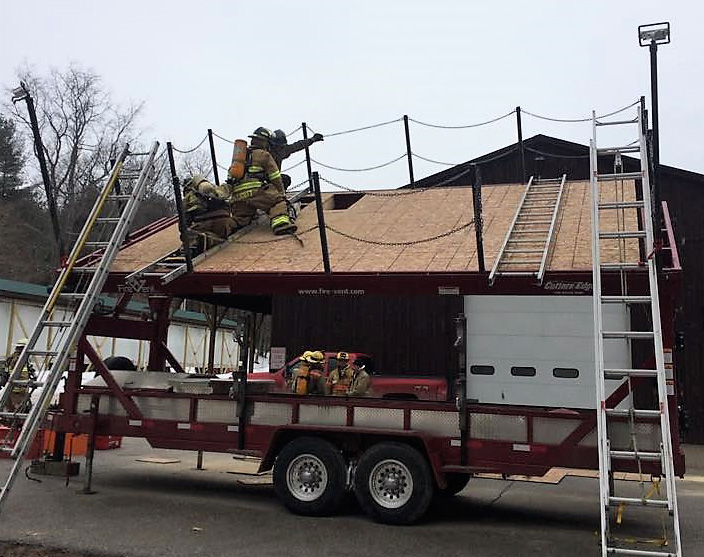 Monday, March 13, 2017 - 6:00pm